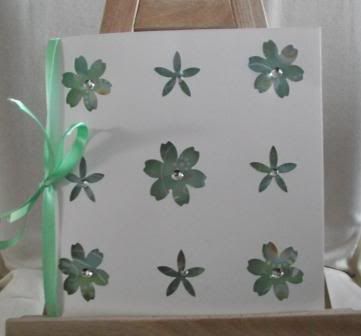 Hi all,
Happy Friday the 13th lol. Well today I thought I'd share a quick card for you using the Gypsy. It's
really easy to do, so if you need a last minute card it's just the thing. I'm Kelly from
http://www.kamscraftyplace.blogspot.com/
Thank you Pam for
having me back again.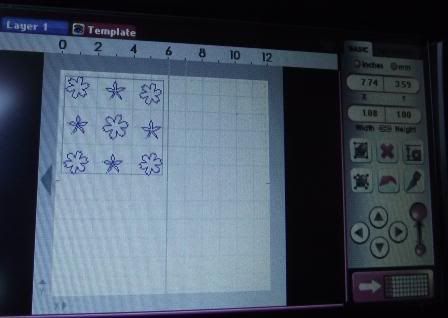 I use the Mother's day bouquet
cartridge. I chose two different flowers and they were two different sizes. I placed them in a pattern
in the top left corner of my mat. I made sure they were not outside a 6 x 6 square as we're making a
6x6 card.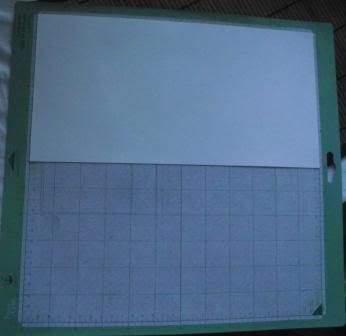 As you can see I made sure I placed my card (6inches x 12 inches) on the mat exactly as it is on the
screen. The flowers will be cut on the left half of this card. You can if you have it use a pre -scored
6x6 card, but it doesn't matter if you don't. I cut it once, blade on 5, pressure high.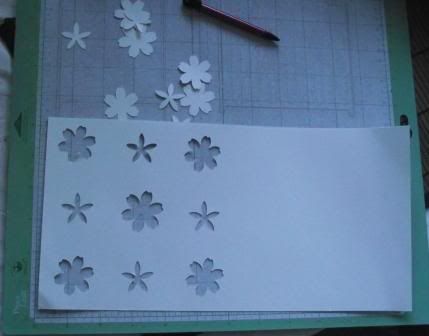 Here it is cut out. You now need to fold it down the middle (at 6 inches). You can use a score board if
you're not confident folding it.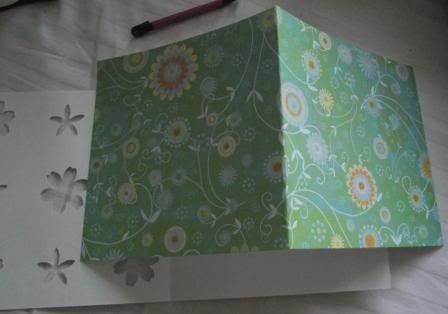 I then cut another piece of card
but this has patterns all over it. This measures 5 3/4 inches by 11 3/4 inches. I then folded this
half. I then put it inside the card so you can see the colour through the flowers. I put a strip of tape
between the patterned paper and card at the back, just to hold the patterned paper in place.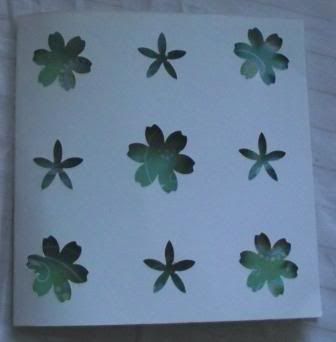 This is what it should look like now.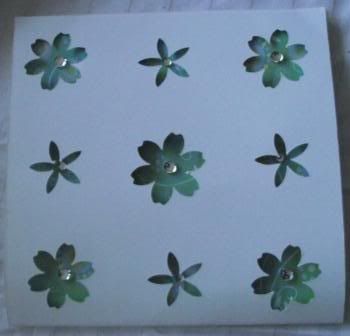 Of course I needed to add some bling, so I put sticky gems in the centre of the flowers.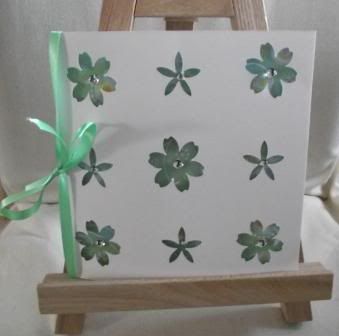 To finish it off I added a ribbon. I hope you like this quick and easy card. I do this quite a lot.
Sometimes I cut my own windows in cards and place stamped images behind. There's lots you could
do with this. At Christmas you could put photos of your children on the head of a snowman just
another idea I'm going to be trying.
Enjoy the rest of your day.
Kelly