Evening all,
Sorry for the late posting, but I've been attempting to update my Gypsy and it's taken a long time. I had to re configure it as it froze and I couldn't do anything. That's taken most of the day. Didn't want to run any other programmes to make sure that it didn't get held up that way. Just need to connect to cricut craft room but I'll do that in a little while.
Today I thought I'd share a card I made. I love Copica by Saturated Canary. She's one of my favourite digis to colour. Here she is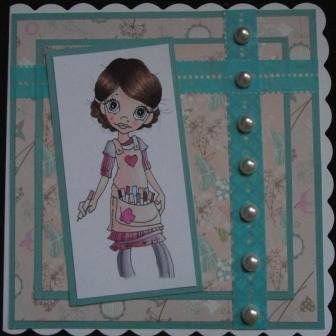 Here is a close up of the image. I'm gradually getting better with the hair. Still room for improvement but I'm getting there.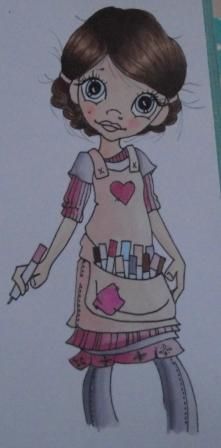 Here are the copics I used.
I'm hoping my colouring will improve a lot more as I found some books to buy that were a digital download from Make it Crafty. Ones how to colour and the other book is light source. The light source book is unbelievable. It's going to help me a lot. They come with images to practice with too.
I'll keep you updated on my progress.
Thank you Pam for having me today.
Enjoy the rest of the weekend
Kelly x
Kam's Crafty Place