Today I'm sharing with you a Christmas card I made over the weekend.
I recently went to a craft show and I saw these stamps and had to buy them. These figures also come in Santa costumes and elf costumes. Of course I had to have all three sets. They are by Stamposaurus a U.k company.
Here's my card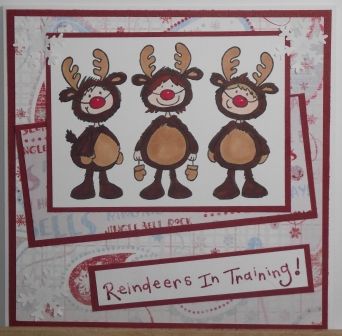 The sentiment comes with the set too. Cute isn't it. I used coordination card stock and the DCWV glitter stack. As you can see I make a lot of cards with straight edges, although I am starting to introduce circles as I've recently got the circle nesties. The next on my list are the oval nesties.
Thanks Pam for having me to day.
Kelly x