Hi
This is Michelle from
http://www.scrapngrow.com/
My fiancee's brother and his wife just had a baby boy this past week and beforehand found out that they were having a boy. My fiancee and I decided that since she has admired my scrapbooks that to make her one would be a nice gift. OMG it was a lot of work. It took me 2 months 4 days a week - as this project was especially difficult for me as I have very little experience with anything baby ( My kids have 4 furry legs).
Here are some pictures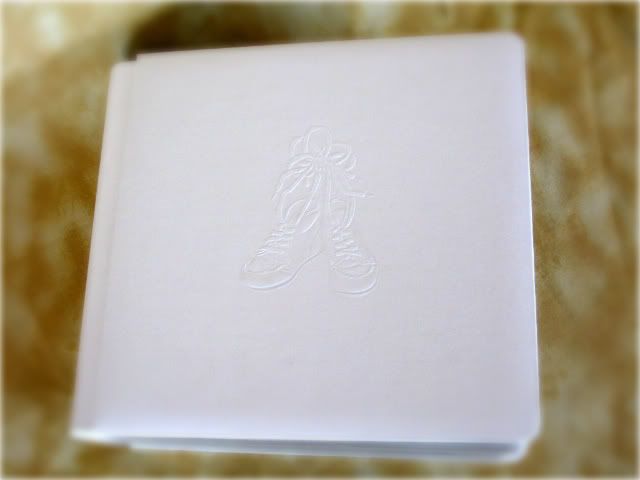 Embossed Baby Album Cover
Album is Creative Memories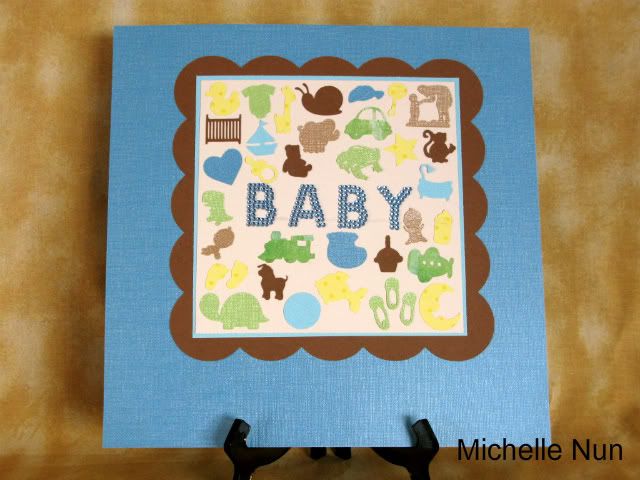 Baby Introduction
Inspiration for this page came from the newly released Cricut magazine
Cartridges Used: A Child's Year, Animal Kingdom, Camp Out, Christmas, Create A Critter, Doodlecharms,
Everyday Paper Dolls, George and Basic Shapes, Martha Stewart All Occasions, My Community, New
Arrival, Simply Charmed, Straight From the Nest, and Sugar and Spice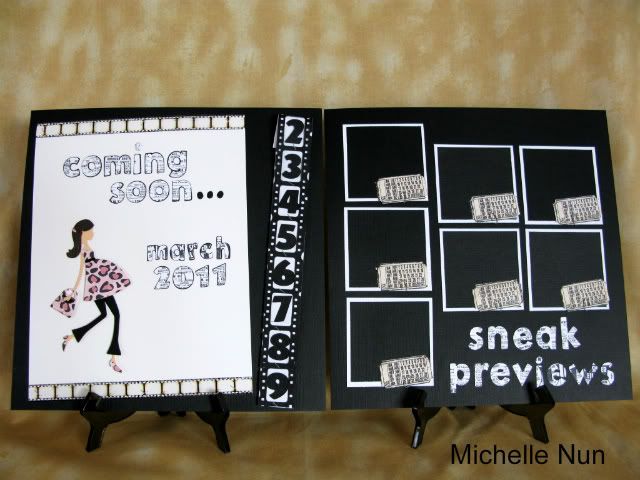 Coming Soon
Note: The filmstrip is 9 spaces long, but like a ticket roll, the number one is rolled under.
Cartridges Used: Forever Young, Mickey Font, New Arrival
Other Supplies: Ranger Glossy Paper, Tim Holtz Filmstrip Ribbon, Tim Holtz Ticket Die and Tim Holtz
stamps, Tim Holtz Mini Paper Clips, Tim Holtz Tiny Attacher, Liquid Pearls, Stickles, and Bling from stash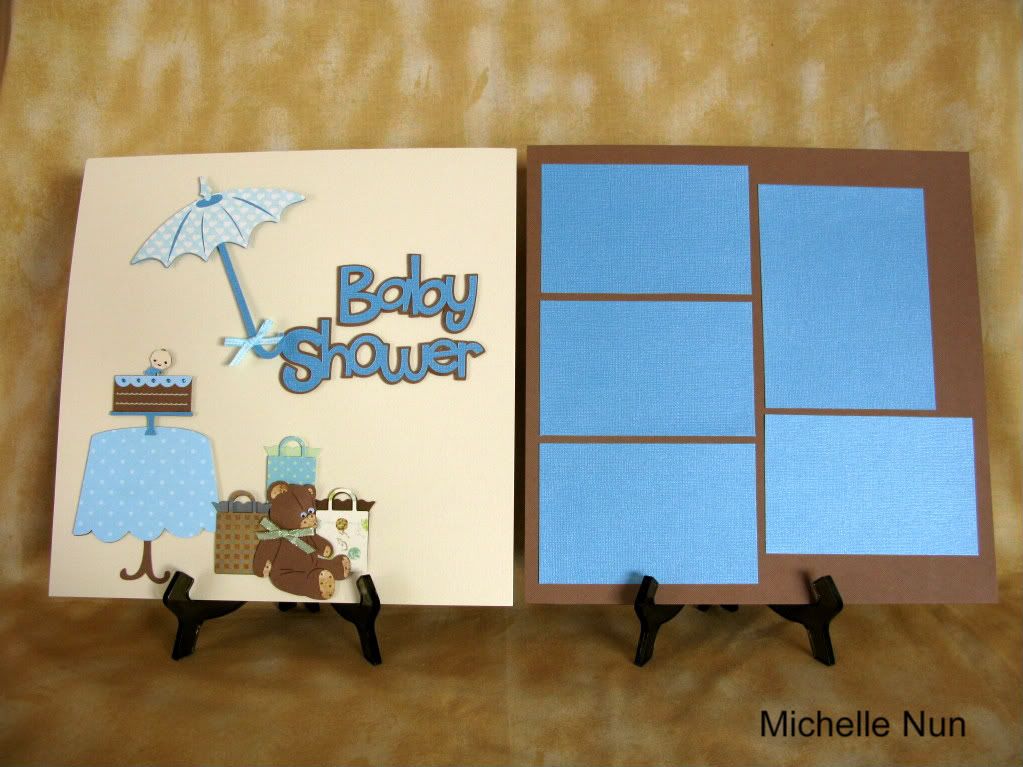 Baby Shower
Cartridges Used: Baby Steps, Birthday Cakes, Christmas, Create A Critter, Cuttin' Up, Kate's ABC's, and
Straight From the Nest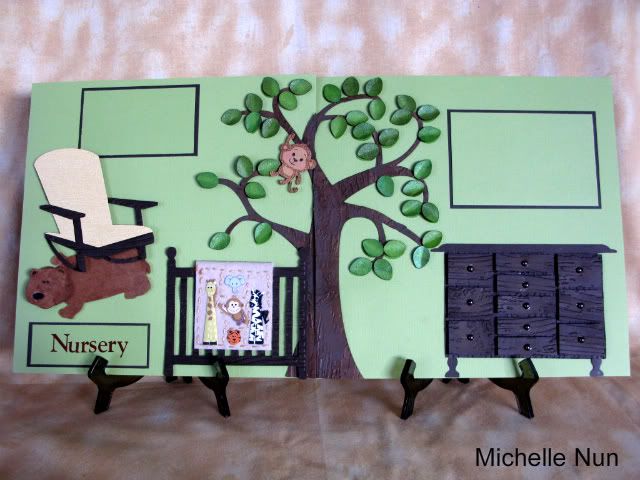 The Nursery
Cartridges Used: Animal Kingdom, Bloom, Calligraphy Collection, Create a Critter, Everyday Paper Dolls,
George and Basic Shapes, Life is a Beach, and Sentimentals
Other Supplies: Sparkly Fluff, Enamel Accents, Paper Trey Ink felt, Tim Holtz Woodgrain embossing
folder, Animal stickers from Michael's, Perfect Pearls Mist, Tim Holtz Shabby Shutters and Peeled Paint
Distress Inks, Pearls from Archiver's, and DMC embroidery Floss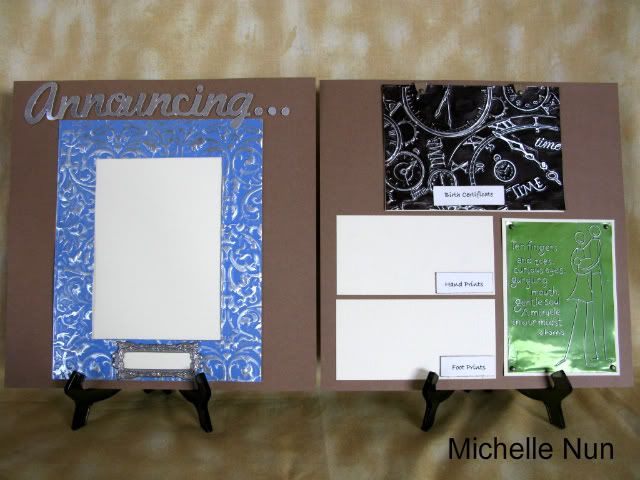 Announcing...
Cartridges Used: Billionaire
Other Supplies: Ten Seconds Studio Metal and Molds, Our Baby embossing folder, Tim Holtz long
fasteners, and Teresa Collins Bling frame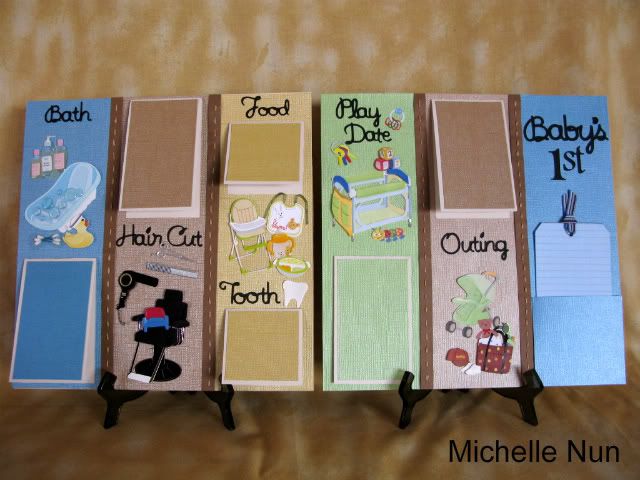 Baby's 1st's
Cartridges Used: B is for Boy, Baby Steps, and Joys of the Season
Other Supplies: Jolee's stickers, Studio 490 stamp, Glossy Accents, and Sew Easy tool with DMC
embroidery floss.
Halloween
Cartridges Used: Happy Hauntings and Mini Monsters
Other Supplies: Sizzix Ghost die, Martha Stewart Bat punch, Martha Stewart Grass border punch,
Creative Memories Circle punch, Tim Holtz Mustard Seed Distress Ink and stickles, Tim holtz jump rings,
and wiggly eyes from personal stash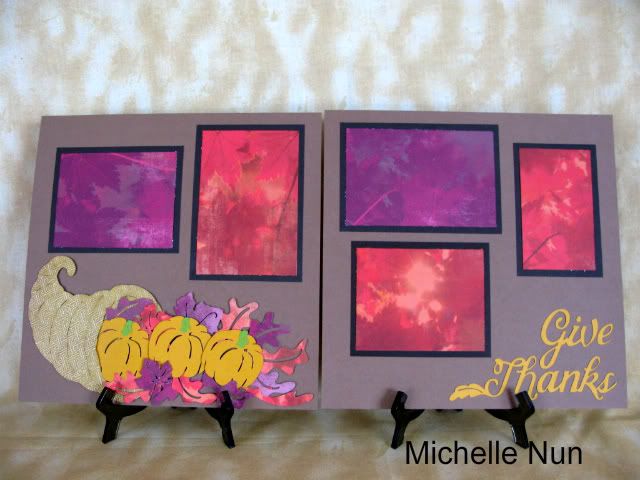 Thanksgiving
Cartridges Used: Paper Doll Dress Up and Thanksgiving
Christmas
Cartridges Used: Birthday Bash, Christmas, and Joys of the Season
Other Supplies: Creative Memories ornament stickers, silver cording, and Tim Holtz Distress stickles
Happy First Birthday
Cartridges Used: A Child's Year and Birthday Bash
Other Supplies: Studio 490 stamp, Sparkly Fluff, Tim Holtz Distress Stickles, Ranger Liquid Pearls, and
DMC embroidery floss
Hope you enjoyed looking at the album. Thank you