Good Morning,
All over the U.K there's been snow apart from where I live, we had about an inch of snow last night. Not enough to make a snowman though. Today I thought I'd share with you how I pick my copic colours especially when I'm trying to keep the colours in one tone (technical term is Monochromatic colouring).
When I got my sketch markers, the first thing I did was download a colourable colour chart from the copic website. (there is a updated one that has the new 2012 colours on, I just need to colour it in). This chart is great as everything is in it's colour family and you can see at a glance which colours go together.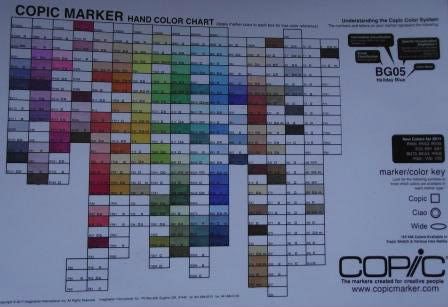 I have some images that I've coloured to show how I used the colours. Except for the hair and skintone of course. All the images are by Saturated Canary.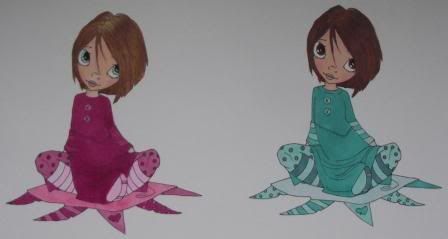 The left image was coloured in using colours from the RV section. The right image was from the BG section.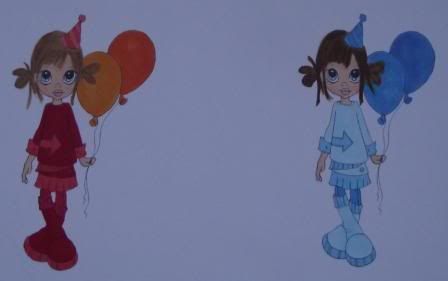 The left R section and the right the B section.

The top image was from the BV section and the bottom image is from the R section.
Tomorrow I will making these images into card. Most of the time I choose my papers first then colour the image in whilst comparing the paper colours to my chart. This time I just wanted to colour in with no restrictions. I have lots of plain coloured card stock, so I'm sure if I don't have any papers that I can make my own using embossing folders, stamps etc.
Thank you Pam for having me today.
Kelly x