Hi all,
Today I'm sharing with you a card I've made using the Penny Black Whispers stamp. I've also used the darkroom door stamp from String sentiments.
Here's the card.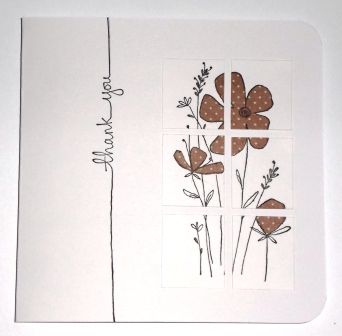 It's my first attempt at a Clean and simple card. I saw a design similar to this on pinterest and thought I'd have a go. I stamped the image on some colourd paper and cut the flowers out and stuck them to the image.
I need to practise with the sentiment stamp to get it straight. Not bad for a first attempt.
Thanks Pam for having me today.
Hugs
Kelly x
Kelly's Crafty Place