Hi all,
It's Kelly from kamscraftyplace.blogspot.com. Thank you Pam for having me back again as a designer. As you know the cart of the month is Just Because Cards. This is a great cart, but I wanted to do something a little different. I love making my own flowers. It's a bit of an addiction. On this cart there is a sun and I thought this would make a great flower. I used double sided card from Papermania, paper from Dovecraft pack called funky vintage and a forever friends stamp.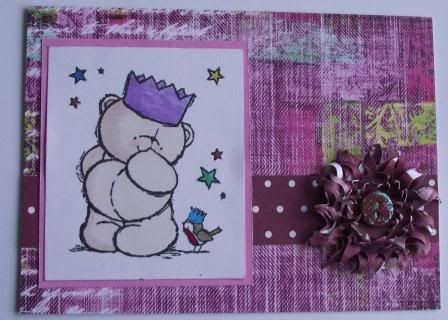 I choose the sun which is layer one. I used the hide contour button to hide the splits on the sun. I used 5 different sizes for the sun. You can see this on the Gypsy screen below.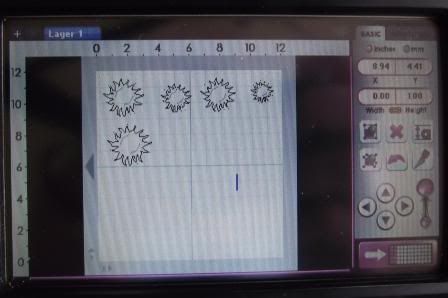 Here are the sun's cut out on the mat. I had the blade on 4 and pressure was medium. I cut them once, but if you use quite thick card I would cut them more than once.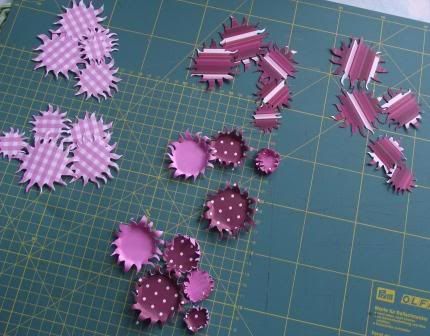 To curl them I used the end of a paint brush. I curled it round then squished it slightly. The two next pictures show different ways to curl the rays of the sun. On the smaller flowers I did snip it a little bit toward the centre with my sissors, so that I could curl them even more.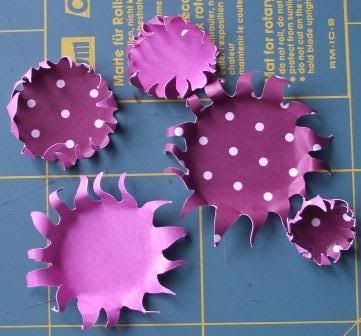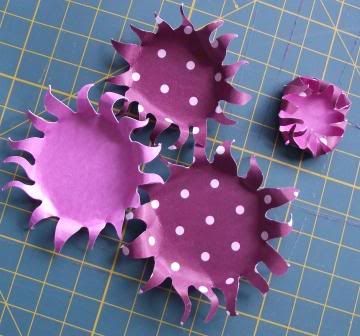 Here they are assembled. To finish them off, I squished them a bit more. Being card they will hold their shape more. I used buttons with some stickles for the centres and some sticky gems. You could use brads etc.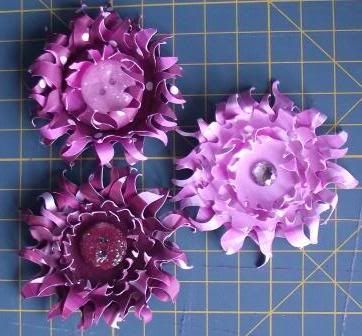 As you can see the flowers are quite quick to do. They don't take long to curl. You can use different sizes depending on your project. Some of the flowers had 5 layers and some had 4.
I hope you liked my project and will look at you carts more closely to see what designs could be used for a different purposes.
Kelly x