Hello Everyone! This is Tammy from
CREATIVE CRITTERS
and I am very honored that Pam has invited me to be guest designer today on The Bug Bytes!
PLANTIN SCHOOLBOOK is my all time favorite cartridge... seriously. It has everything that you need. Four different type of print fonts (my favorite is 'roly poly', lol), all of your basic shapes, a couple of tags and two different shape envelopes with matching cards. How can you go wrong with all that! But best of all, this cartridge has an END CAP creative feature. What? You don't know what that is?! Or if you do, maybe you haven't used it much? It is (IMO) cooler than sliced bread! I use it all the time for nametags at my cricut retreats. Here is the one that I made for this past weekend's WILD ABOUT U cricut retreat.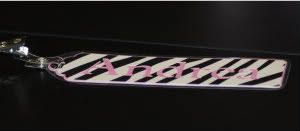 This tag can be done with both the cricut alone (yes! even the baby bug will make this one!) and with the gypsy or design studio. Let me show you how:
Click
HERE
if you cannot see the video above.
Here are a couple of other nametags that I have made for past retreats...
SCRAP PINK 2008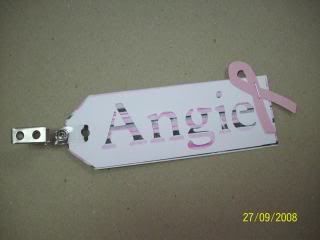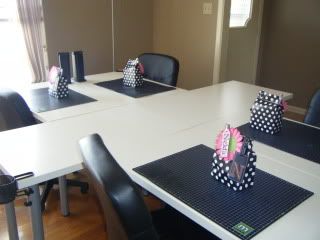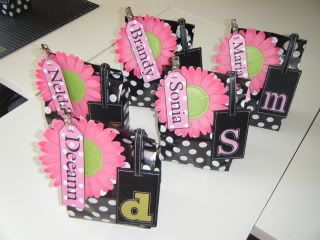 Thanks for stopping by THE BUG BYTES today! And thanks Pam, for allowing me to come play! Please feel free to visit me anytime at www.cricutcritters.com!
Cricutingly yours,